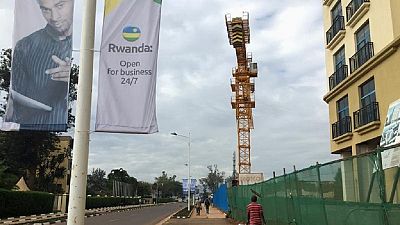 International rights group, Human Rights Watch (
HRW
) says it has found that Rwanda is still locking up poor people and holding them in "harsh and inhuman" detention centers across the country.
According to
HRW
's research carried out this year, ''scores of people, including the homeless, street vendors and street children are being rounded up off the streets and then held in filthy conditions where they are subjected to regular beatings.''
The group added that government had adopted an arbitrary arrest and detention policy for street children, destitute and street vendors.
HRW
described the arrests "as part of an unofficial government policy to conceal the presence of undesirable people, and contrasts with the significant efforts of the Rwandan government to reduce poverty."
''Detainees have inadequate food, water, and health care; suffer frequent beatings; and rarely leave their filthy, overcrowded rooms. None of the former detainees Human Rights Watch interviewed were formally charged with any criminal offense and none saw a prosecutor, judge, or lawyer before or during their detention,'' the report said.
The report titled "Rwanda: Locking up The Poor," is the second on the subject published by the organization after one was published in September last year. With
HRW
demanding the closure of the center at Gikondo in the capital Kigali.
''New research indicates that the authorities have made few changes in a center in Gikondo, in the capital, Kigali, despite an earlier Human Rights Watch report on abuses there, and that similar degrading treatment prevails in other transit centers,'' the report noted.
The country's Justice Minister Johnston Busingye said in September 2015, in his response to the earlier Human Rights Watch report, that Rwanda had "chosen to focus on rehabilitating and reintegrating them [drug addicts and other criminals] to offer the chance for a better life."
The 2015 directive on Gikondo states that the center will provide activities and courses to encourage good conduct, as well as counseling and other support, but few of the former detainees interviewed had benefited from such activities or services.
At the last report, the government defended its "policy of rehabilitation rather than incarceration," adding that this policy has produced results in the past and that it "will continue to operate in the future."