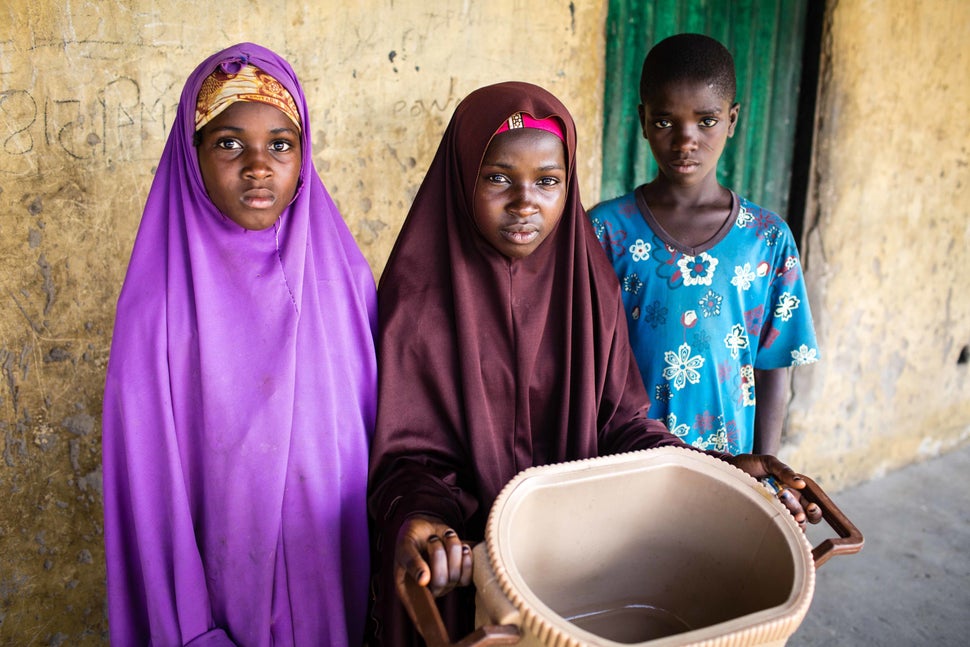 Zulyatu (center),16, and her younger siblings rarely have enough to eat.
After her father died two years ago during a Boko Haram raid on her village in Yobe, Nigeria, 16-year-old Zulyatu, her younger siblings and their mother fled to Biu, a town in northeast Nigeria's Borno state. A year ago their mother left for another town to get treatment for high blood pressure from a traditional healer, leaving Zulyatu alone to care for her siblings, 12-year-old Abubakar and 8-year-old Amira. More pics after cut......
Zulyatu said hunger affects every part of their lives. They only eat once or twice a day, and they often feel dizzy from hunger. In their home village, before Boko Haram came, their father was a butcher, so the family always had enough meat to eat.
The hunger makes her long for her father, and Zulyatu said that if he were still alive they wouldn't be having this experience.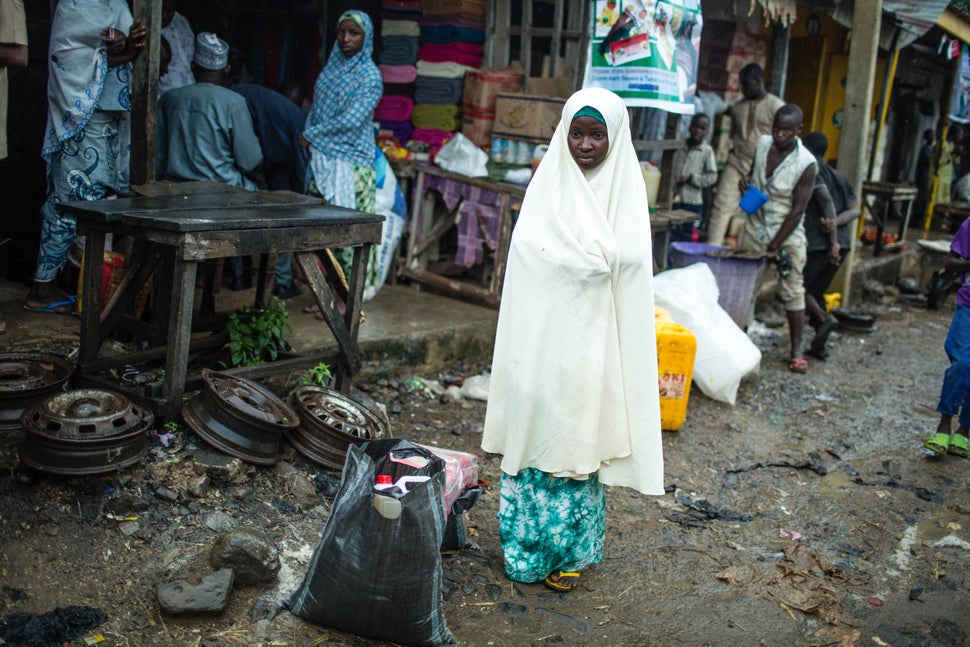 The focus on their struggle for food also leaves the siblings with little time or access for education. Before they came to Biu, Zulyatu was interested in studying to become a doctor, but they have been unable to attend school since the move.
Sadly, experiences of hunger and desperation, like those of Zulyatu and her siblings,
are the rule
rather than the exception in conflict-weary Nigeria and in the greater Lake Chad Basin area. The hunger has become so strong, that one woman recently told us that she had become so desperate to feed her children that she took to boiling grass.
The militant group Boko Haram
emerged
in Nigeria, Africa's
most populous country
, in 2002, but much of the world first became familiar with the terrorist group when it kidnapped
276 schoolgirls
in 2014. Years of violence and destruction, combined with widespread and underestimated drought conditions, have created an ongoing crisis here.