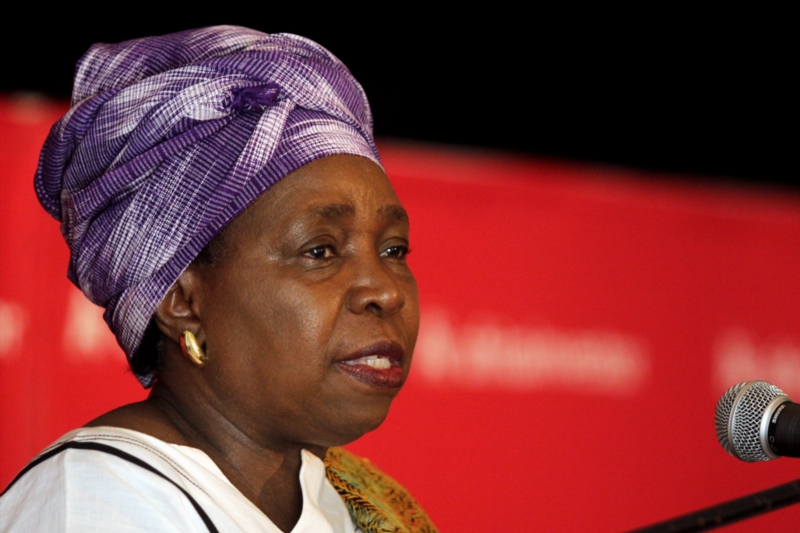 African Union Commission Chairperson Nkosazana Dlamini Zuma told the Gauteng Economic Indaba that education remained one of the biggest challenges for Africa, where less than 20% people had access to tertiary institutions.
Addressing dignitaries, businesspeople and stakeholders on Wednesday evening, Dlamini-Zuma said these low percentages of access to institutions of higher learning suggested that only the elite were being educated.
Dlamini-Zuma said more investment should be made towards education and enhancing skills among Africans.
"We must do a skill revolution on this continent and the skills should have more emphasis on science, technology engineering and maths as STEM (science, technology, engineering and math) areas," said Dlamini-Zuma.
She singled out Ethiopia as one of the countries on the continent that was increasing its tertiary education and was placing 70% of its efforts into STEM.
Dlamini-Zuma pointed out that almost every country in Africa was a mining country but the problem was there were not enough geoscientists, which leads to countries being robbed.
"There is a problem in the entire economy if you don't have the various skills."
Dlamini-Zuma said Gauteng had an opportunity to lead the skills revolution and challenged the premier to open a mining academy.
"If you were to increase your capacity in training mining, maybe open a mine academy, work with companies who are doing engineering … we can assist in training some of the skills that the continent needs."
Dlamini-Zuma said Africa could industrialise agriculture, but warned that the sector would fail to grow if things were not done differently, because young people still perceive the sector as one for old and poor people.
"We must modernise our agriculture on the continent. Here (in SA) some of it is modernised but in the rural areas … those who care to do anything on the field use a hand-held hoe," she said.
Dlamini-Zuma said the continent should focus on developing much-needed skills so that Africans could take charge of their own resources, and use them to industrialise their economy.
Source- Citizen