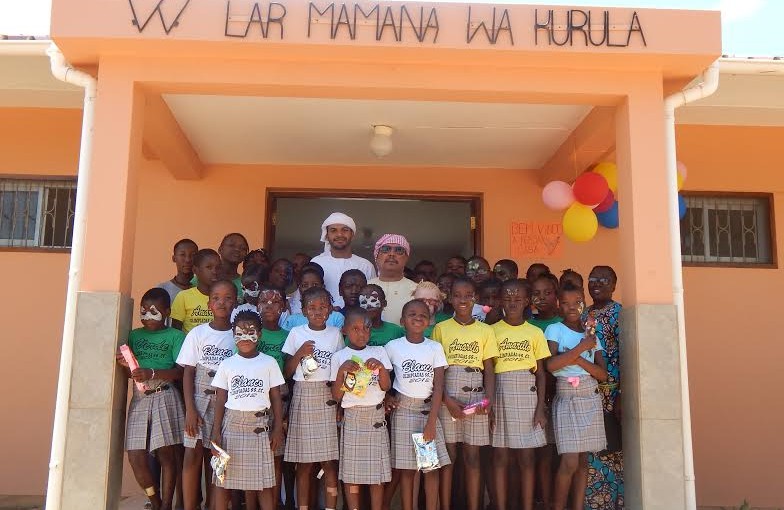 As part of the United Arab Emirates (UAE) "Year of Giving", the UAE embassy in Maputo organized an event at Mamana Wa Kurula orphanage in Boane municipality near Mozambican capital, Maputo. The event was attended by UAE Ambassador in Mozambique His Excellency Asim Al-Rahmah and orphanage staff.
Mamana Wa Kurula Orphanage currently houses 35 girls between the ages of 5 and 15. In order to meet some of their needs, the Ambassador made a donation to the nun responsible for the orphanage, Sister Colette, composed of school books, toys, shoes, food products, agricultural supplies and water filters.
A moment of joy and playfulness was shared with the girls, who cut a cake with singing and dancing and even face painting to enjoy.