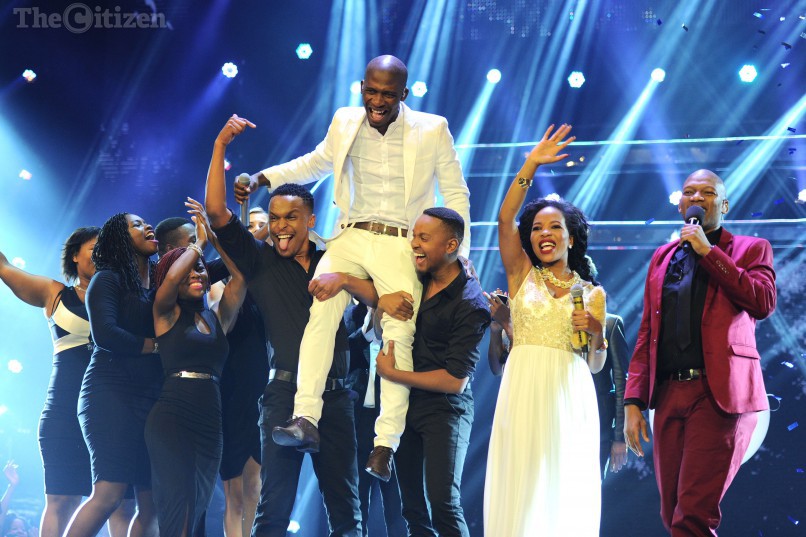 The nation tuned in to their screens to watch the season finale of Idol SA this Sunday – with what many are describing as some of the most amazing events taking place with Idols being broadcast for the first time in 5.1 surround sound.
Standing for the title of the 2015 Idols SA was Karabo Mogane and Mmatema Moremi.
Karabo had an opportunity to sing with Judith Sephuma, and Mmatema took on the stage with MiCasa.
Check out Karabo's best performances here:
From this performance, you can tell the genre of music Karabo might go for, here is his rendition ofMichael Buble's Home
Karabo went local during the top 3 performances and took on Zahara's hit, Umthwalo, and owned it.
Contestants had a chance to showcase their own style, Karabo debuted his first single Ding Dong:
The performances of the evening came from Idol's judge Somizi, with his dance version of Black Coffee's We Dance Again and MiCasa performed his song Chocolate. The top 10 also made an appearance performing Freedom by Pharrell Williams and Fight Song by Rachell Platten.
After months and months of voting the title went to the 24-year-old Karabo Mogane
After the announcement he performed his debut single Ding Dong!
Karabo will be releasing his debut album on December 11. Speaking to the Karabo he plans on rennovating his parents house and buying his father a car.