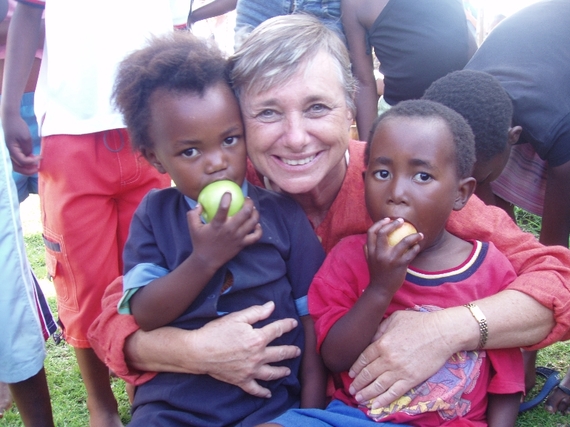 The most prevalent concentration of individuals living with HIV in the world is in South Africa, according to the
Current HIV/AIDS Reports
. These reports state that, of all the people worldwide who have HIV, almost one fifth of them, or 6.4 million, live in South Africa. In the 1990s, South African officials did not give much thought to the HIV epidemic since their focus was on
putting a democratic government in place
and
past racial inequalities
, so instances of
HIV skyrocketed and millions of youth in South Africa became orphans because of AIDS
. There are significant challenges in responding to HIV, including
cost of treatment
.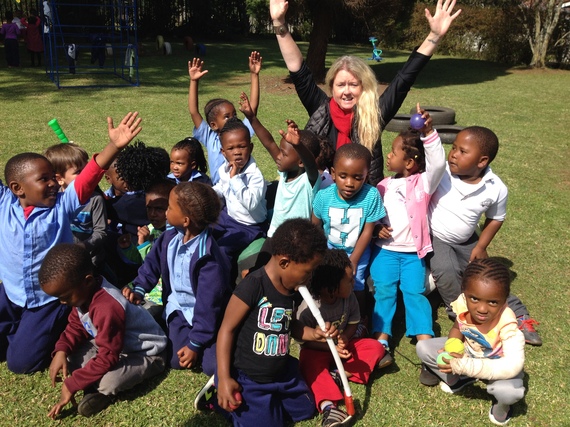 There is one nonprofit group,
Tias Arms
, which is doing its part to assist those affected in this epidemic. A retired nurse of a local hospital in Orange County, Calif., Joanne Baker, started the organization, and I am proud to serve on its board of directors. Baker is originally from Durban, South Africa, and wanted to take action to help those affected by this virus and disease, particularly children, since they are the most vulnerable. This nonprofit aims to provide caring and support for children affected by HIV and AIDS, specifically in South Africa. (When I refer to children affected by HIV or AIDS, I am referring to both those who have HIV or AIDS and those who may be orphaned because their parents or caretakers died of AIDS.)
When Baker revisited the nation at age 49, there were no organizations in existence to help with the orphans' care. She raised $30,000 for children during her 50th birthday party, created the nonprofit, and then found groups that were under the radar that could use funding. It was possible for her to make a substantial difference with a small amount of money because of a favorable
exchange rate
. The organization is based on a statement from a South African man, "Don't tell us what you can do for us; ask us what we need," and the word Tias in the organization's name is in reference to the word tia, which is Spanish for aunt. Additionally, Joanne Baker's daughter, Kim, wanted to pay tribute to her friends, or tias, who helped raise her. Groups that receive assistance from Tias Arms are quite small and often do not get assistance from sizable grantors. The recipients include Khazimula, Howick Hospice, Ubuntu Education Fund, Mothers 2 Mothers, St. Joseph's Preschool, Hokisa, Grandmothers Against Poverty and AIDS, and Cotlands.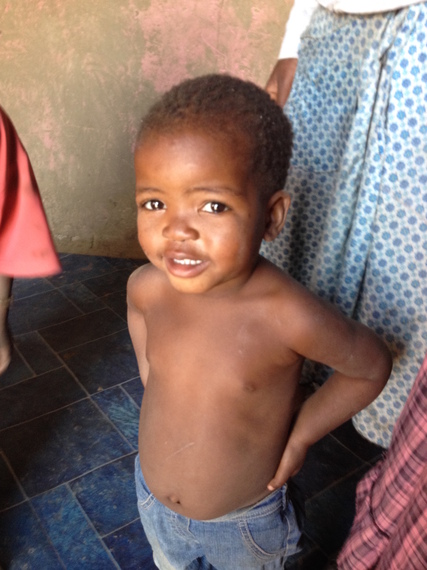 Baker recently visited South Africa with several of her friends to check in on Tias Arms grantees. One of her friends described this nonprofit as a small family, and the group agreed that the children are happy and joyful despite their circumstances of being affected by HIV or AIDS. They had some wonderful stories to share about these children, such as at Hokisa, where a child who had a balloon in his hand and a present under his arm ran out of the door. It turned out that he was going to a third birthday party that week. One little boy, who is bright and capable of learning at a higher level, was afforded the opportunity to go to a higher-quality private school.
In another instance, a child with HIV was dropped off at Hokisa's door before it even opened. He was destined to die, but the caretakers there took a chance and gave him antiretroviral therapy; now he is a sweet and happy young man. Baker took him out for lunch, and afterward he said, "Thanks Auntie Jo for lunch, and thanks for the chat." An 18-month-old Tias Arms beneficiary died of AIDS. Before his passing, his body was ravaged, but he had so much joy; he would laugh and laugh.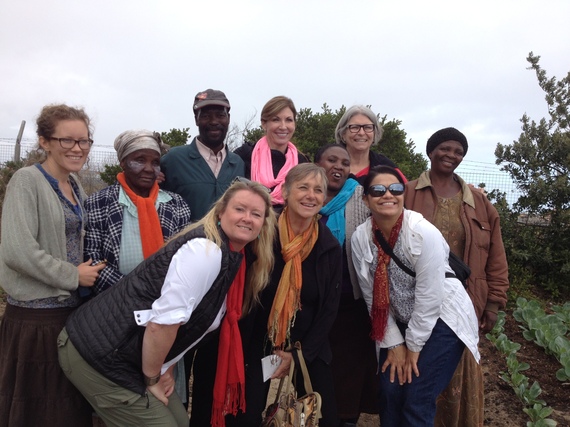 Tias Arms also funds the gardens and seeds for grandmothers who have lost their children to AIDS. The gardens have become prolific, and these women try hard and work hard. The kinship they have is wonderful, as the grannies say they like working in the garden with one another. The friendships that are fueled are very strong. They used to sit at home and grieve about their losses; now they are in their gardens getting healthier. These are impressive, strong women who take care of the children.
Baker says that running Tias Arms is not easy; her frustration starting and running a nonprofit from scratch has been high, and many times she feels like she wants to give up. I have been involved with Tias Arms for five years, and have been with her through the struggle, but I know it is a worthwhile cause. It is important to continue to help others, even if it is difficult, as
this is a form of compassion
. It is amazing that one person can make such a tremendous difference in so many lives.
Source- Huffington Post